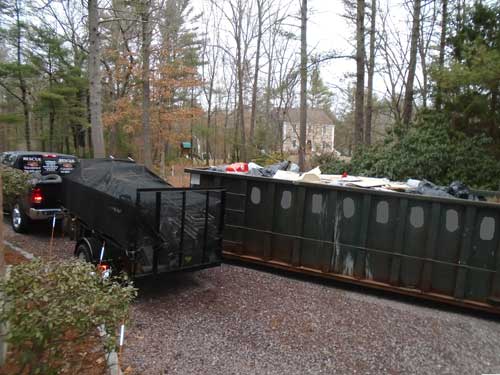 While specializing in home sale cleanout and estate cleanout services, Rescue Cleanout Services South Shore, MA offers whole house cleanout, attic cleanout, basement cleanout, garage cleanout, yard cleanout services and more. We understand how hard it is to part with the belongings of loved ones. In an estate cleanout, we are here to Help…When You're Ready. Count on us to treat your loved one's things with the utmost care and respect. After friends and family members have taken mementos and sentimental items, we do our best to donate whatever we can to local charities. We pledge to donate, recycle and repurpose as much as we can.
Full Cleanout Services Include:
Estate Cleanout
Home Sale Cleanout
Basement Cleanout
House Cleanout
Barn Cleanout
Junk Removal
Attic Cleanout
Shed Cleanout
Yard Cleanout
Garage Cleanout
Storage Unit Cleanout
…and More!
Request a Quote
Get a free cleanout estimate today. Simply contact us for more information.